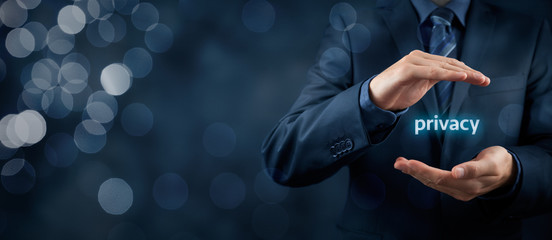 What is a Privacy Policy?
Website privacy policies can be complicated to draft because of several factors. You will have to juggle legal requirements, as well as the audience's understanding of privacy and website functionality. Thus, a generic document or a website privacy policy template is not going to cut it.
Additionally, a privacy policy is not static. The importance of frequent updates is huge, yet many website owners think it's a one-time thing that will never have to be addressed again.
A privacy policy for a website is probably one of the most crucial documents to have. Here are a few of the key reasons why.
The privacy policy provides comprehensive information about how user data is going to be handled. It should outline everything that the website uses such data for.
In essence, you'll be letting website visitors know:
What types of data the website is going to collect

How this data is going to be used for the purpose of providing the website's content or services

What steps are undertaken to protect the data
Website privacy laws do exist. Some of the most important regulatory documents in the US include:
The Federal Trade Commission is the entity that regulates data privacy provisions and protections. It regularly issues guidelines that have to be followed for the purpose of drafting comprehensive website privacy policies that adhere to legal requirements.
Reasons Why Your Website Needs a Well-Written Privacy Policy: 
Website privacy policy laws mandate the inclusion of such a document if you collect personal data from your users. To ensure regulatory compliance, you need to have a comprehensive privacy policy that addresses the specific type of data collection and the protections available on your online platform.
There are several additional reasons why a well-written privacy policy should be uploaded to every single website.
Many third-party service providers may want your website to have a privacy policy. Google Analytics is just one example of such third-party applications. 

Users will also be interested in seeing whether your website offers such protection. While in the past most people weren't concerned with privacy policies, recent data leak scandals have started to shape up new attitudes. According to an interesting poll presented by eMarketer, 84 percent of questioned individuals worry about their privacy when engaging in online activities.
A good privacy policy builds trust:
It encourages visitors to explore your website and in this way, it can potentially boost engagement. If you are interested in the long-term success and monetization of your online project, the drafting of a privacy policy should be at the top of your to-do list.
To fulfill the legal requirements and to have a perfectly customized privacy policy for your website, you can't just copy and paste the document privacy policy templates are not a good pick either. Consulting an experienced privacy policy lawyer is the best strategy for helping you fulfill all legal conditions while also getting a custom-made document based on your content and services.