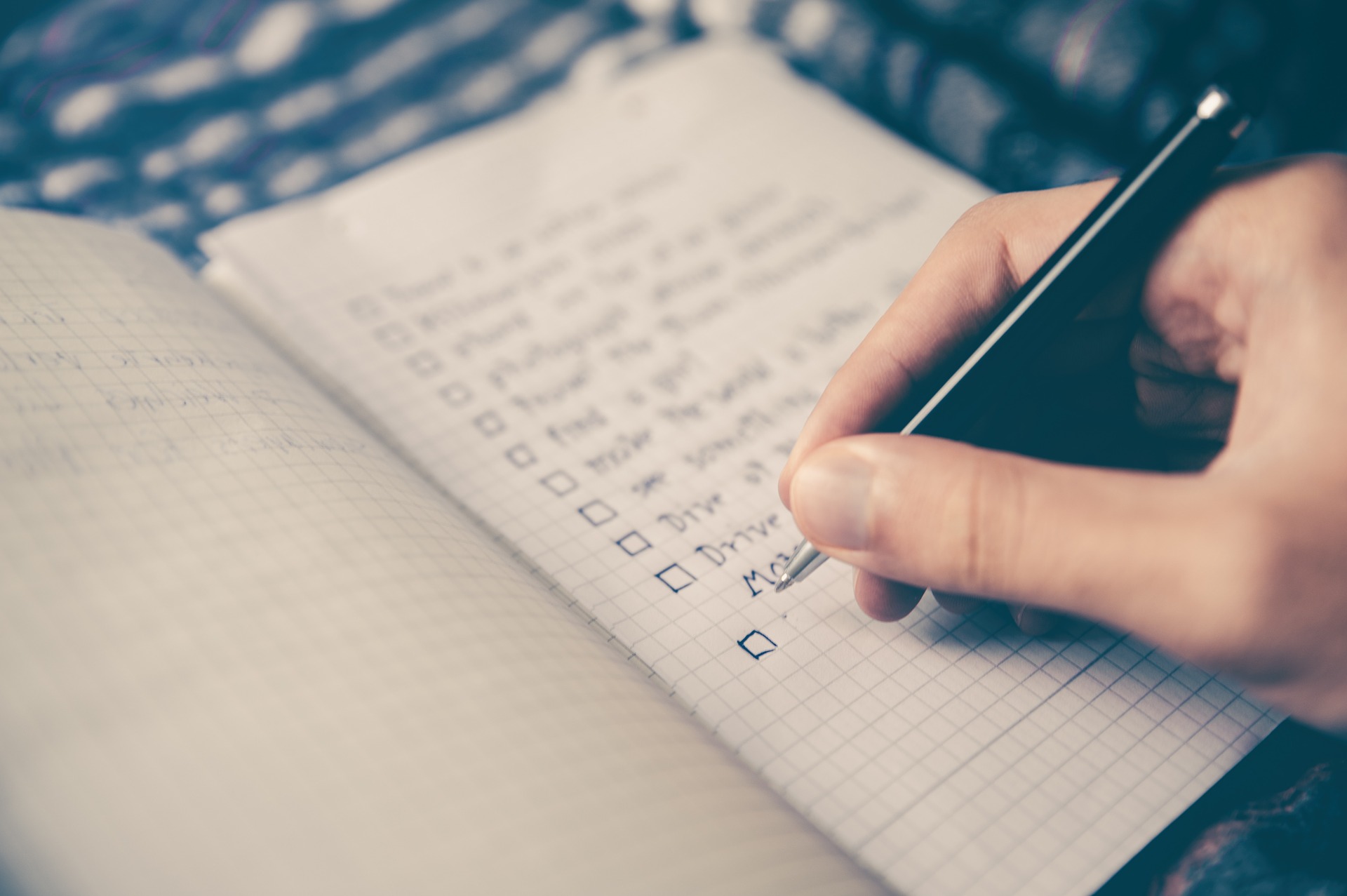 Forming a new business is an exciting adventure. However, the dream of self-created success and wealth can sometimes cause new business owners to overlook the essentials of creating a new business. These overlooks can potentially cause serious harm down the road. This legal checklist, while not exhaustive, is meant to help new business owners ensure that they maintain compliance and protect themselves from any mishaps. 
1. Find A Business Structure That Best Fits Your Needs: 
Prior to forming your new business, you should first work with a legal professional to determine which business structure would work best to fit the needs of you and your company. Some of the more common structures include LLCs or C corporations. 
2. Protect Yourself and Your Intellectual Property:
 Work with a legal professional to determine if you should file for a copyright, trademark, patent, or any other form of intellectual property. Such protections will work to ensure that your idea cannot be stolen by another. This is of particular importance for online startup companies, as the business is exposed to innumerable others. 
3. Money Management: 
Once you have settled on a business structure, work with your professional to determine what your tax obligations are. It could be a bad start for your startup if the IRS begins to focus on you for improperly filing taxes. 
You will also want to create a separate bank account for your company money. This should be kept completely separate from all personal accounts and funds. Co-mingling personal and business funds could cause serious issues down the road.
4. Take Care of the Technicalities: 
Online startups have an additional responsibility to maintain compliance with internet standards, while protecting the company at the same time. This will require the new business owner to work with his or her legal professional to draft privacy policies, disclaimers, and terms of service. It is also very important that you adhere to those policies that are put into place. 
New business owners will also need to work with their professional to incorporate all necessary licensures. Many jurisdictions impose severe fines if companies fail to maintain required licenses. 
5. Create Strong Contracts: 
There are three main types of contracts that new businesses should work with a professional to implement. The first of these contracts is a Non-Disclosure Agreement. These agreements work to protect confidential information from being released to the public. Not all businesses require non-disclosures, but they are highly important for those that do.
The second type of required contract is an employee contract (if you have anyone working for you). Employee contracts should outline the rights and responsibilities of those working, as well as the appropriate and expected conduct.
Finally, business owners should work with a professional to draft a Buy-Sell Agreement. Such agreements detail what would happen in the event of an owner or founder choosing to leave or dying. Specifically, these agreements details how much money should be paid out and what would happen to that person's stake in the company.
While the above list is not exhaustive, it's a good start for online startups to utilize in order to create a successful business. It should be noted that the critical point in all of the above-listed points is that startups should always work with a legal professional to ensure compliance.