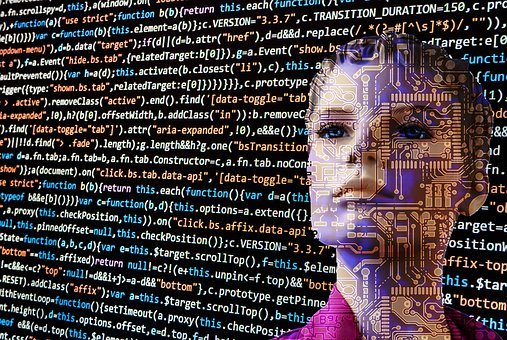 4 Tips for Legal Online Consumer Data Collection
People's attitudes towards the collection of online data has been changing over the past few years. A 2017 survey suggests that 75 percent of individuals will sometimes or always read a privacy policy on a website.
According to 53 percent of people, it's extremely important to know whether an app or a service is using their personal data. At the same time, several massive online data collection scandals have rocked the world in recent years.
Providing a quality online service or content will often be dependent on consumer data collection. To do so legally, however, you'll have to learn how to collect data and what documents to feature on your website or online platform.
Determine What Types of Personal Data Collection You'll Be Doing
To craft the right online data collection procedures, you will first need to determine what types of sensitive information you're going to be having access to.
Most often, online service providers work with the following:
IP address

Internet domain

Type of browser or OS

Location of the website visitor

Demographic profiles

Number of pages visited, length of stay on the website
If you have online opt-in forms, chances are that you will be collecting additional sensitive information. When you know what you're dealing with, you will get to determine which regulatory framework(s) you'll have to adhere to.
Understand Personal Information Law and Compliance
Online data collection could be subjected to multiple regulatory frameworks due to the international nature of website visits. The EU GDPR is one of these frameworks. The US has more limited regulatory efforts as far as data privacy goes but a few statutes may apply to the work of different online companies.
If you're based in the US, EU, and many other Western countries, you will have to comply with at least one type of data collection law. A privacy policy, terms and conditions and thorough explanations as to why you have to collect sensitive data are the absolute minimum.
Carry Out a Privacy Audit
A website that's already functional will have to be audited to determine whether it meets all regulatory requirements. It's best to have an experienced legal professional carrying out such an audit.
Some of the items that will be examined include your privacy policy, whether opt-on forms allow for explicit consent and whether people are given the chance to opt out effortlessly. Based on the audit information, you'll get to determine how data collection is to be modified in the future to ensure compliance.
Minimize Personal Data Collection and Retention as Much as Possible
Online consumer data collection should occur for the provision of better products and services. It's possible that you're currently accessing sensitive information that isn't adding anything to the experience of people visiting your website or using your app.
There are things you can do to minimize the collection of sensitive information online. Based on the audit you've carried out, it's possible to identify certain positive changes in this field.
Very often, online businesses gather a lot of extra information that could potentially be used in the future. If you're doing this right now, you're only making your life and work more challenging. Data breaches and hack attacks do occur. The more information you have, the bigger the problem is going to be in the case of an information leak.
A final thing to do is to ensure the security of data collection efforts. To minimize the risk of hack attacks, invest in quality servers, encryption, and access control. While there are numerous additional things you could be doing, this is the absolute minimum when it comes to meeting laws and giving your customers access to a quality service.