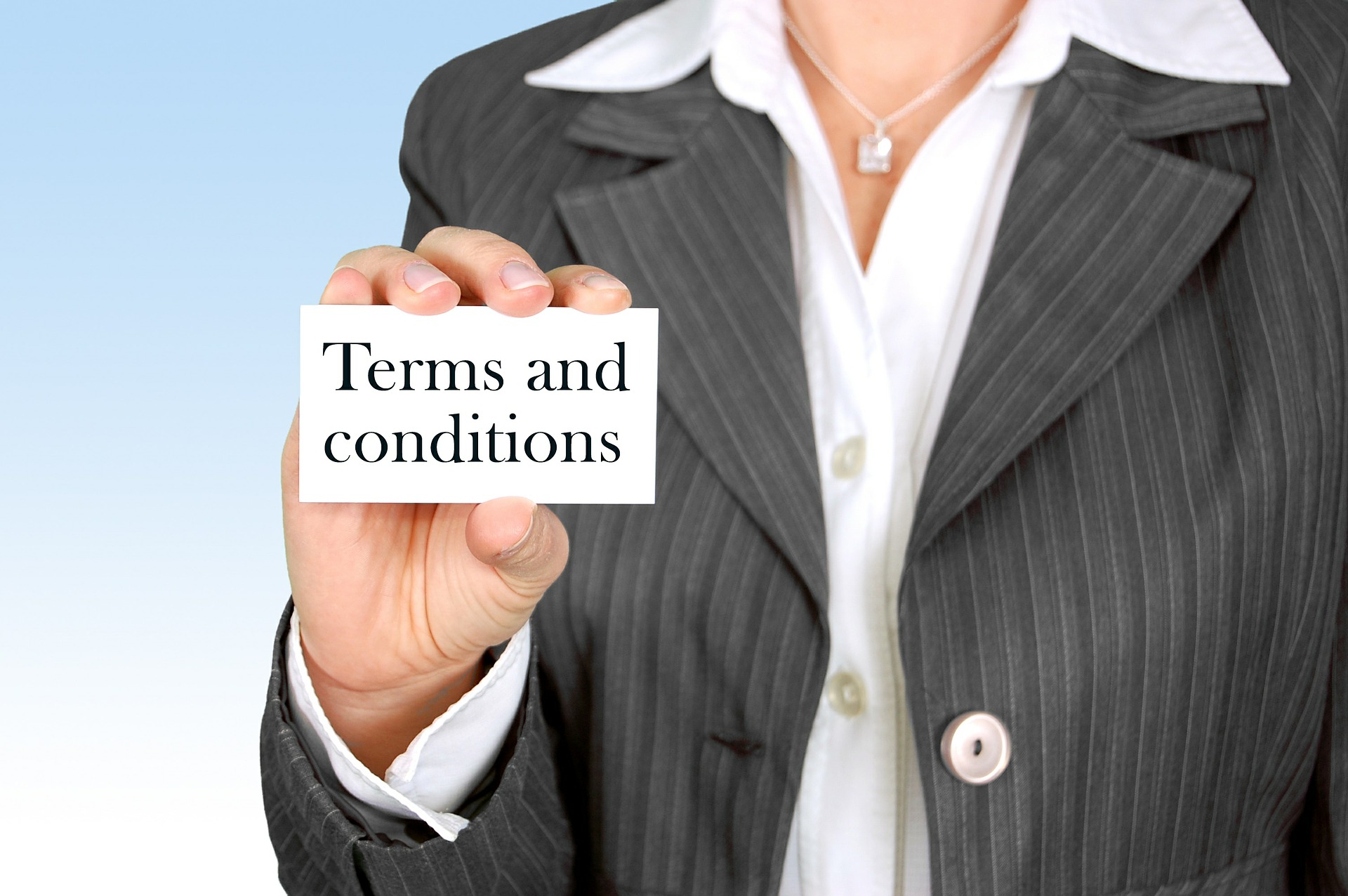 While most people will skim through terms and conditions 

(at bes
t!)

, having such a page on your website is of utmost importance.

The specifics depend on the website niche, the types of information, and the functionalities that the website gives access to. Legally speaking, terms and conditions are rules by which website visitors have to abide in order to access the respective content or service.

Website Terms and Conditions: A Brief Overview:

So many website owners do not put a lot of thought into crafting the terms and conditions page. In fact, they opt for a generic template – a serious mistake. The respective page is important because it can limit your liability in case a visitor or a customer may be considering taking you to court. Its purpose is to also protect the content and suggest permissible uses. Whenever a legal issue occurs, a court will examine the content of the terms and conditions page to determine its comprehensiveness.
The content of the document will vary from one website to another. Some of the most common topics that website terms and conditions may cover include:
Content copyright information, a definition of misuse

A disclaimer of liability

A use clause

Privacy policy

Governing law under which the usage terms and conditions are crafted

A statement about accountability for online actions and behavior

Payment details (for memberships, services, in the case of an ecommerce website)

Opt-out policy
Reasons Why a Website Needs to Have a Terms and Conditions Page:
The biggest question here is whether website terms and conditions are enforceable. The answer is that it depends on the circumstances. A court will examine situations on an individual basis, which is why having detailed terms of service is always a smart thing.
The page is, in essence, an agreement. It establishes the rules that website visitors must follow when interacting with the respective online platform. When the rules are clearly outlined, abusive behavior can be sanctioned. Such abusive behavior could consist of spamming, posting racist content, copying content from the website, etc. On the basis of these rules, a website administrator can terminate accounts without prior notice. When a website visitor fails to follow the established protocol, the termination clause of the usage agreement can be invoked.
A Website Terms And Conditions Are Crucial For Limiting Liability:
A disclaimer typically states that the website owner cannot be held accountable for errors, outdated information, information published by website visitors, and readers taking information out of context to use it for a specific purpose.
To accomplish these goals, you cannot rely on generic terms and conditions, or on a text that is copied from another website (unfortunately, a common approach that many website owners adopt).
In order to experience the full range of protection, you need a page that is entirely crafted for the needs of your business and the purposes of your website. Working with a  terms and conditions specialist attorney can give you peace of mind and the knowledge that all of the essentials have been covered.