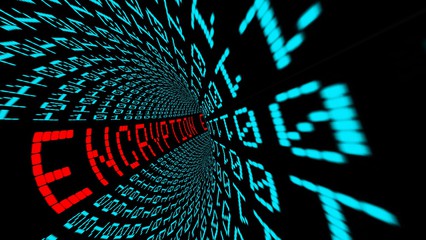 Is Encryption a Mandatory Part of GDPR Compliance?
Website encryption guarantees a high level of security for visitors, which is why the number of websites featuring security certificates is on the rise. According to a Mozilla report, the volume of encrypted traffic already surpasses unencrypted traffic. Other reports predict that approximately 75 percent of web traffic will be encrypted by 2019.
While the benefits of data encryption are easy to understand, is there a legal requirement for websites to feature a security certificate? Does the new General Data Protection Regulation (GDPR) mandate such a change?  The use of a security certificate is definitely beneficial, but there's currently no encryption law that necessitates the change.
Is SSL Certification Needed to Be GDPR-Compliant?
The SSL certificate adds a layer of protection to a website, increasing privacy and giving visitors peace of mind. The padlock symbol in the address bar shows whether a website is encrypted.
Under GDPR, data encryption is recommended, but not mandatory. In fact, the term encryption is not featured in the lengthy document much.
GDPR suggests the introduction of safety measures like encryption and various others (the words used are "may be introduced" and "optional"). Encryption is only one suggestion, and while it is presented as a good choice, there are no statements that make it mandatory
The Lack of Encryption and Data Breaches
While there are currently no encryption laws that mandate the purchase of a certificate, website owners are expected to do everything in their power to prevent eventual data leaks, website hacking, and breaches.
If a data breach occurs and the data of EU citizens get affected, the website owner will have to answer questions about the security safeguards in place. Questions about the encryption of personal and sensitive information may also arise.
Would the lack of encryption be perceived as a negative thing? Most likely! Are there any requirements under the new GDPR policies for the purchase and the integration of the SSL certificate? Such provisions do not exist at the time being.
The General Data Protection Regulation is concerned with ensuring the safety of personal data. Thus, you should work hard towards guaranteeing eprivacy in every possible way. While data breaches are often inevitable, there are things to do for the purpose of minimizing the risk.
A few of the best options (other than website encryption) include the following:
Make sure that the system and all software will get upgrades on a regular basis

Refrain from using default passwords and usernames

Keep track of devices to make sure none are lost or stolen

Limit the number of people who have admin rights and access to sensitive information (

human error

is still one of the most profound contributing factors to data breaches)

Reduce data transfers

Make sure that all employees who do website work undergo data security training
Getting Your Website Encrypted Is a Good Idea
While GDPR does not make website encryption mandatory, this is a good option you should consider for your online platform.
There are different kinds of security certificates, and their features will determine the cost. Many hosting companies will also provide a free SSL certificate as a part of the service package their clients receive. This is a possibility to consider but for the purpose, talk to a developer or a data security specialist. Encryption certificates are not created equal, and some may not be worth getting.
The things that you do to guarantee the security of your website's visitors will have an impact on your reputation. Do a bit of research and consider all possibilities carefully before turning down one option or the other.